Some pictures from thursday. The last parts of the B and C pillars were removed since we now have a good reference for the placement of the inner channel. New parts from KlassicFab that we got from Ingolf Oen were media blasted and made ready for welding.
Getting rid of all the rust will help.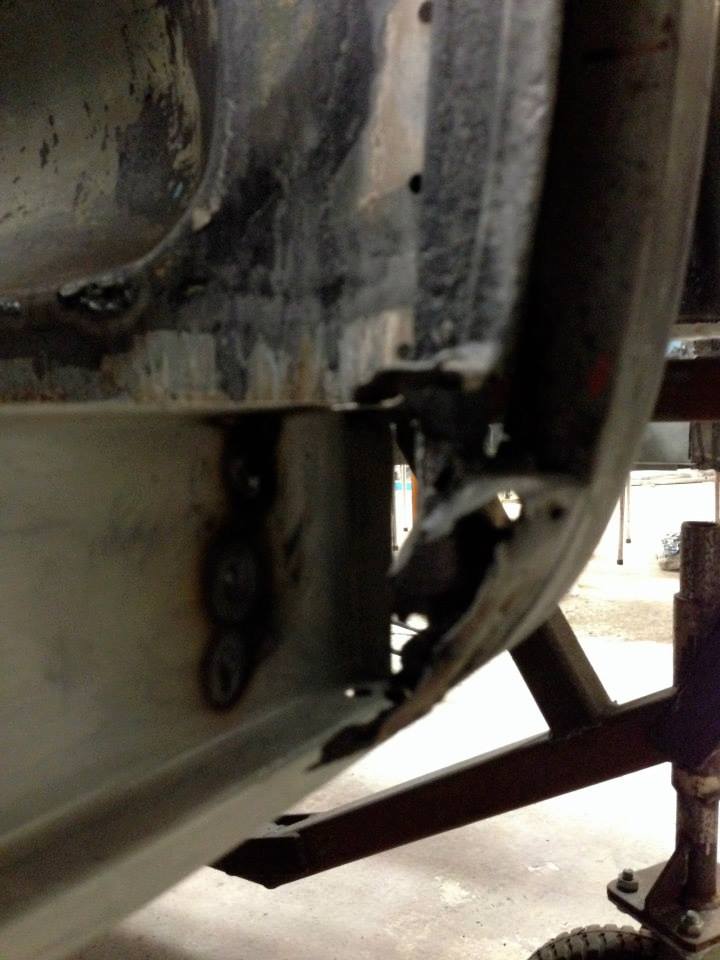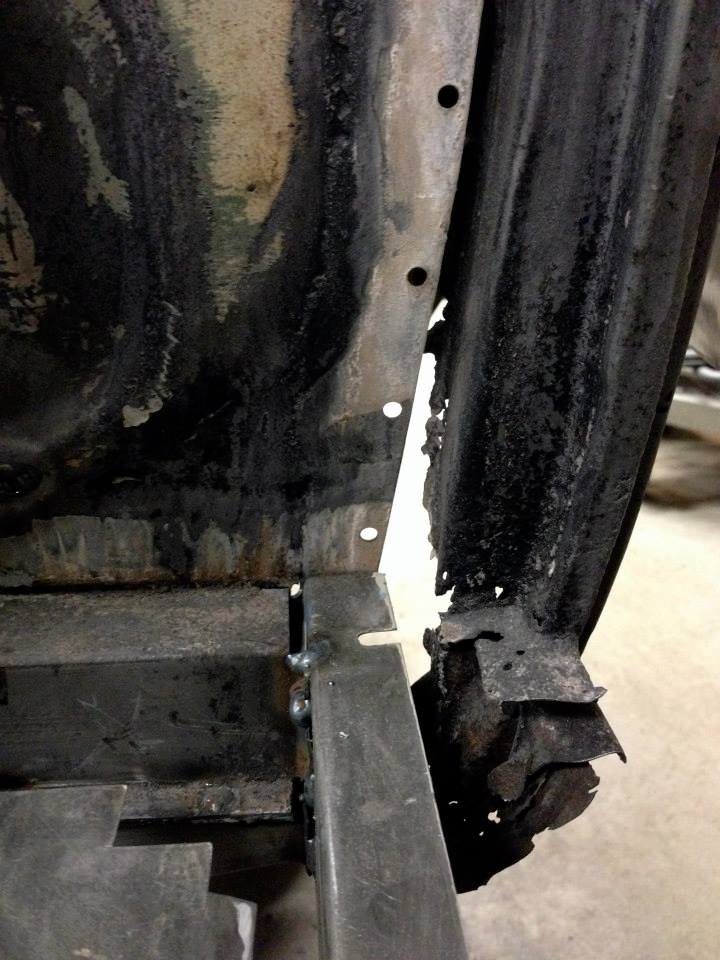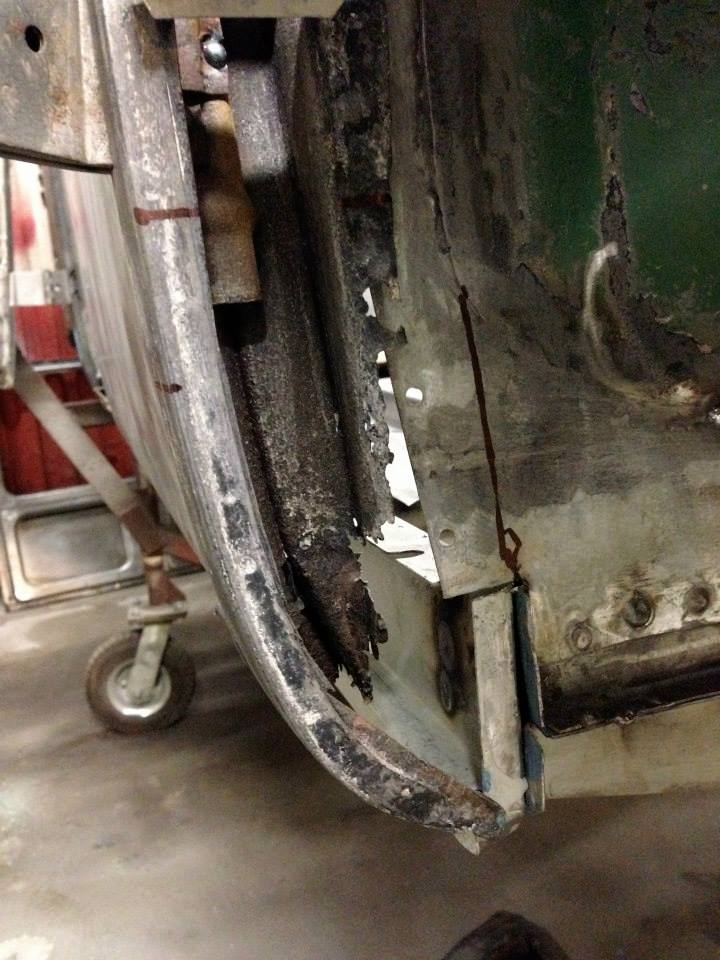 These parts together makes the lower part of the B-pillar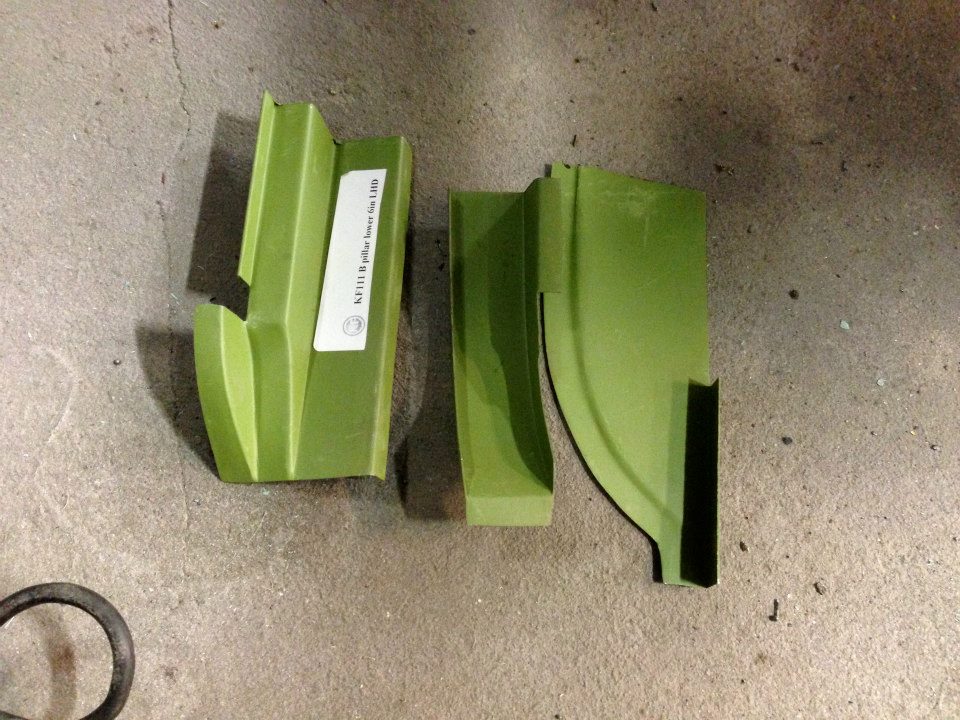 Had to stiffen the C-pillar before cutting it.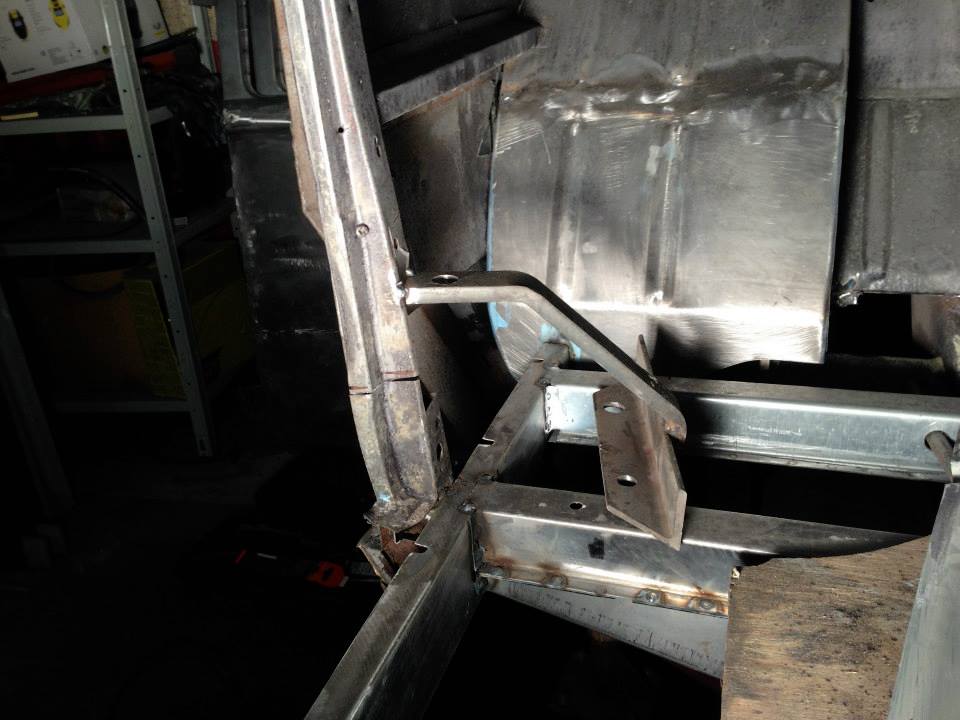 This part has seen it's better days..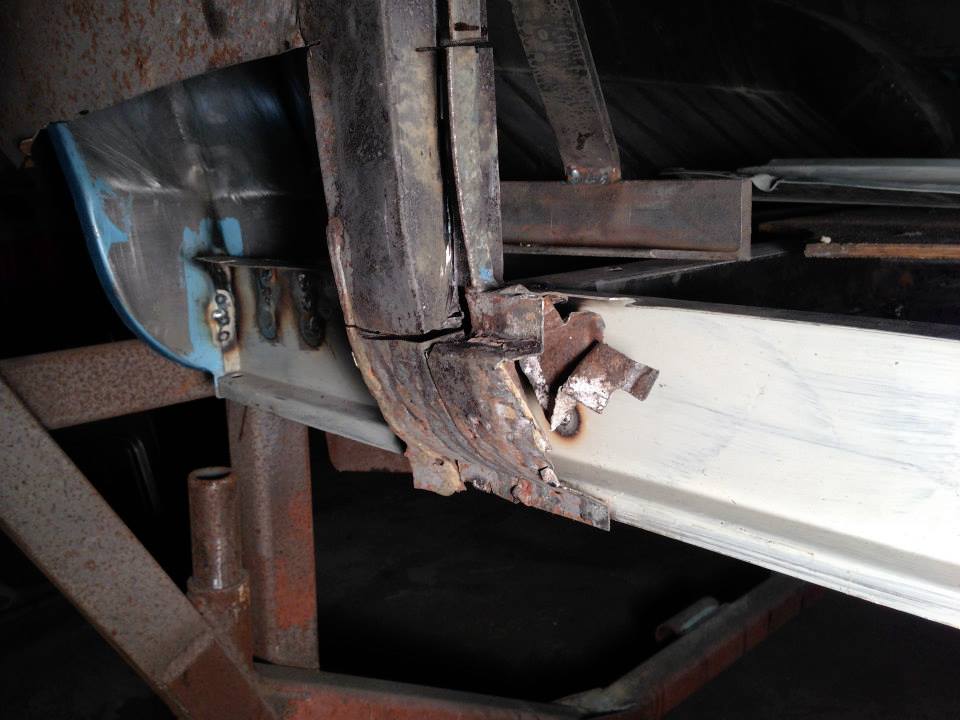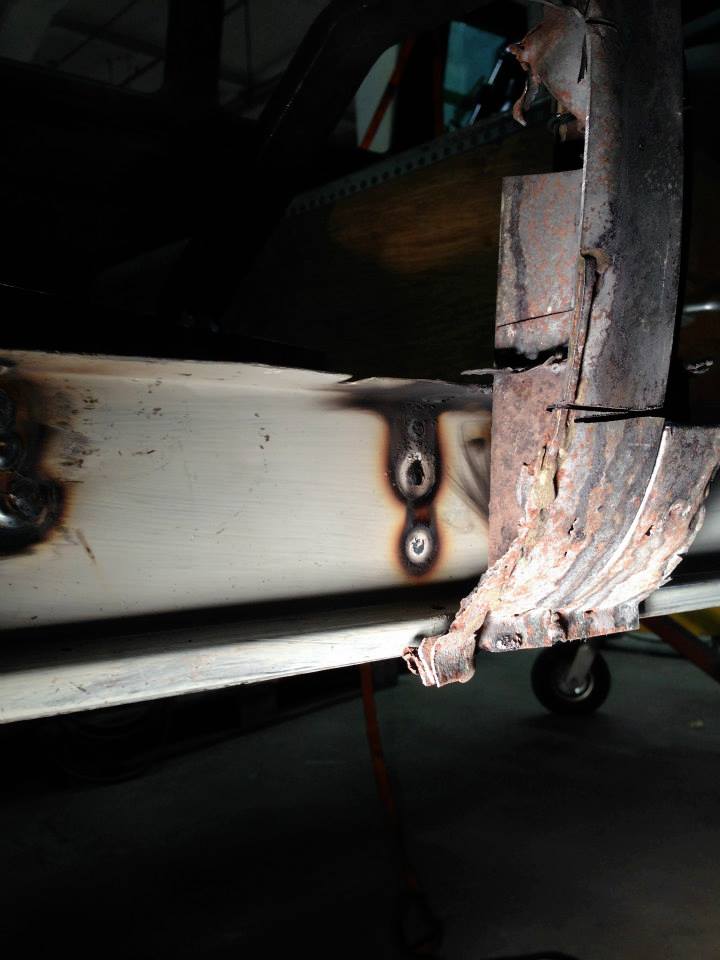 All cut out
Looking a lot better. KF parts are a good fit!
Saves us a lot of work knocking this piece into shape..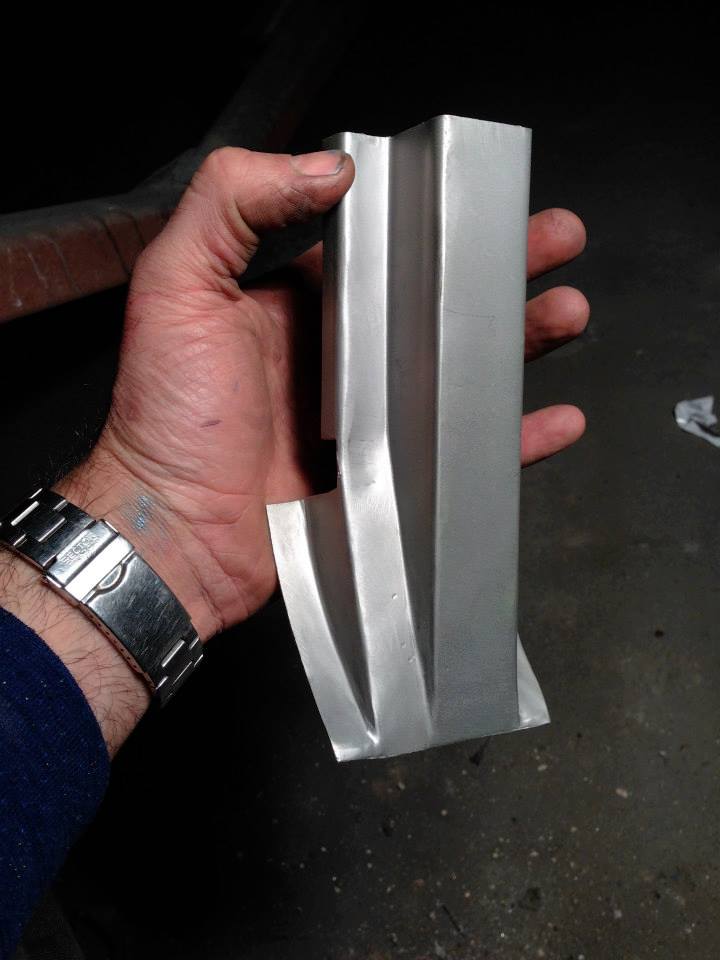 Some fine adjustments before the channel is ready for welding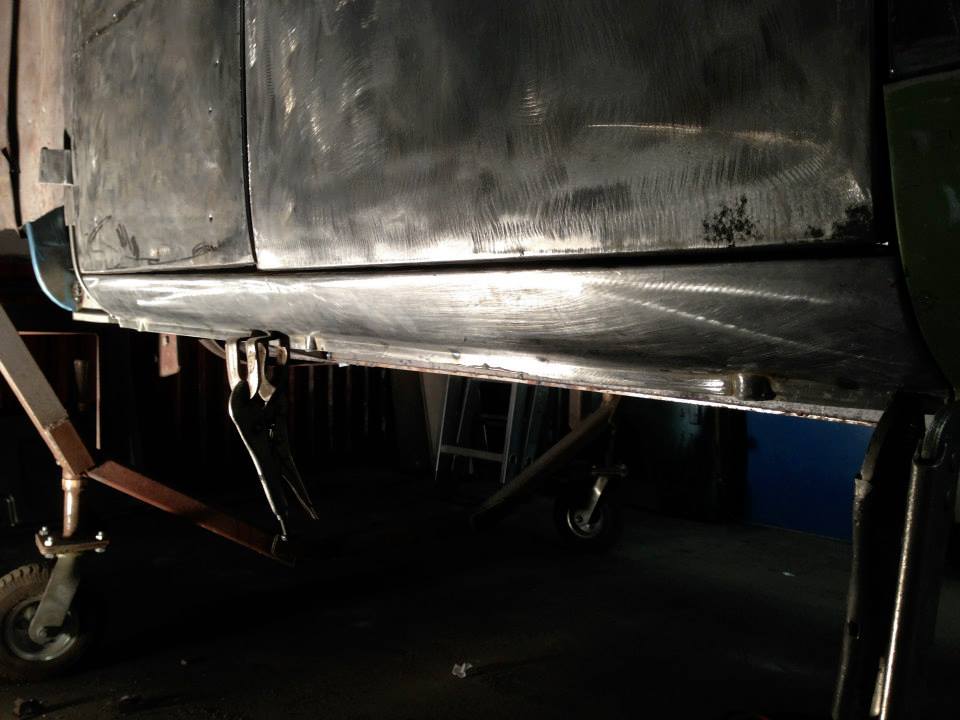 The doors locking mechanism has to be straight with the holes in tha channel – here the doors needs adjusting on their hinges but were in the right position