One step closer to realising the dream
After many volunteer hours outside the garage to generate cash for the projact and the sale of surplus parts, it was great being able to put some hands to metal again
Sartor Biloppretting is an automotive body shop that has supported us with their knowledge and experience and helped make sure the bus is straight and that every door opens and closes as they should. The frame of the bus is now arrow straight and this is a relief after hours upon hours of welding in new steel. The doors now open and close just as good as they did when the bus rolled off the production line in Hannover back in 1960.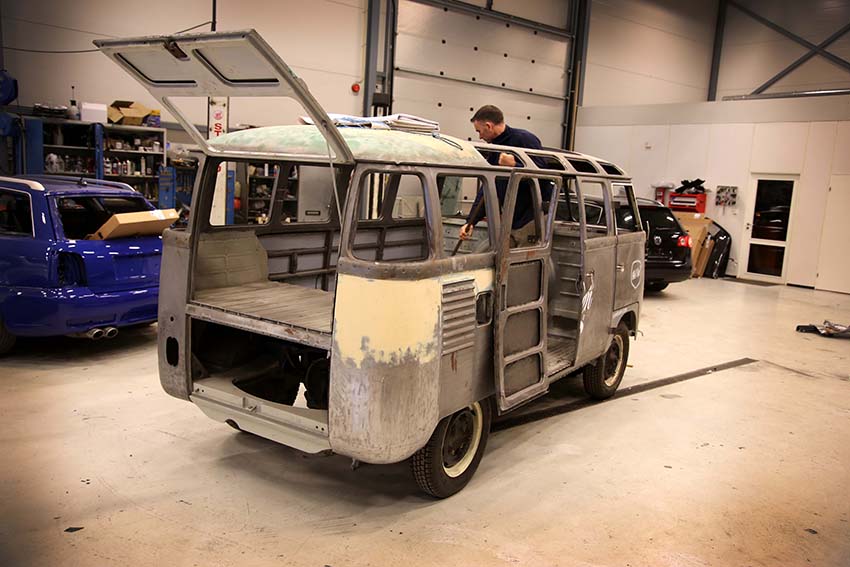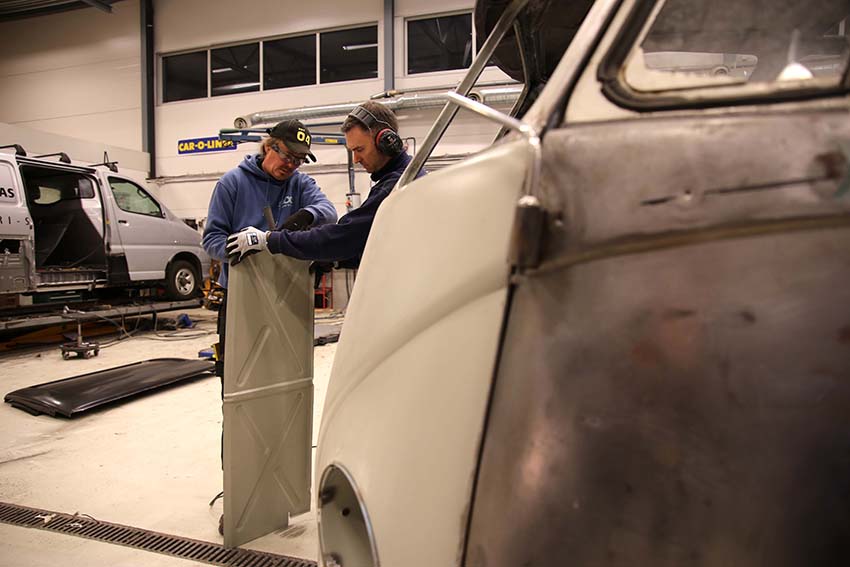 Before the bus can be transported back to our garage in Hop (Krankenhaus) new Belly Pans had to be welded in to stiffen the bus before transport. Belly Pans is special for the Samba buses where the huge roof opening ruins some of the stability of the body. These buses are therefor supplied with a double bottom to compensate and stiffen the body.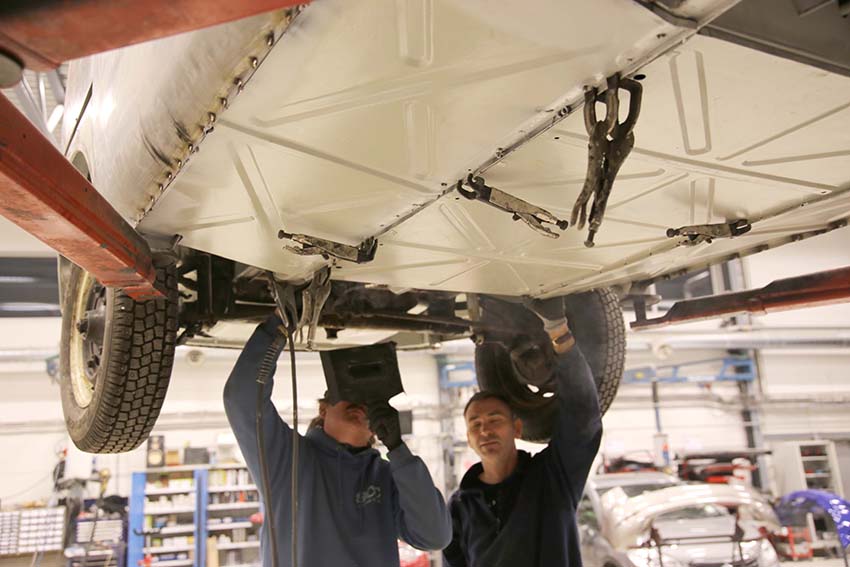 This bottom is called a Belly Pan and consists of right, left and middle pans. Before these pans were mounted the bottom where the pans are welded were painted. First using a Jotamastic 2 component basecoat and then Glasurit 2 component epoxy basecoat. Later we will add Rust prevention grease to these sealed cavities. In other words no rust should be seen here for at least 100 years.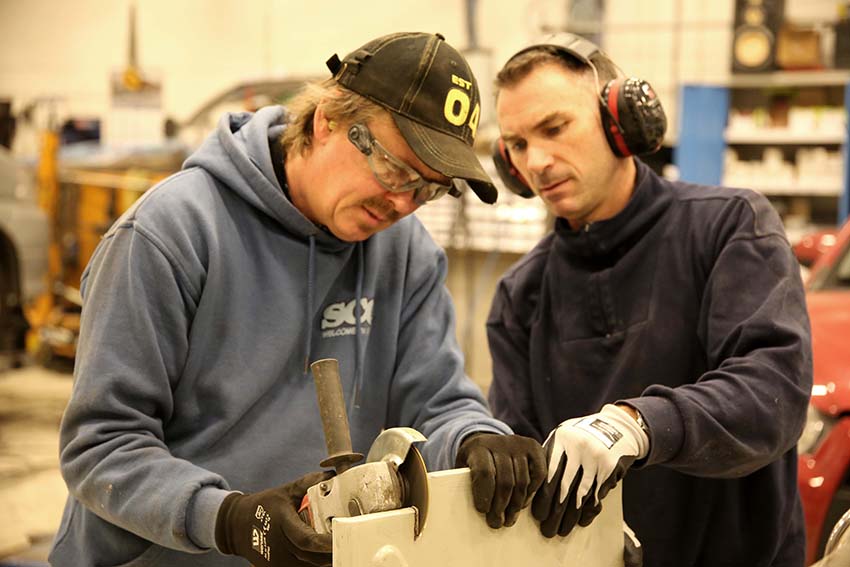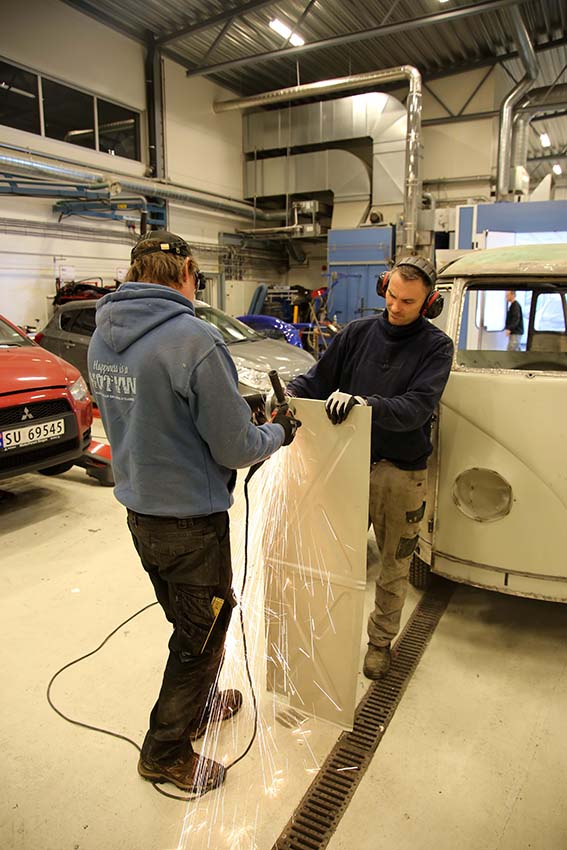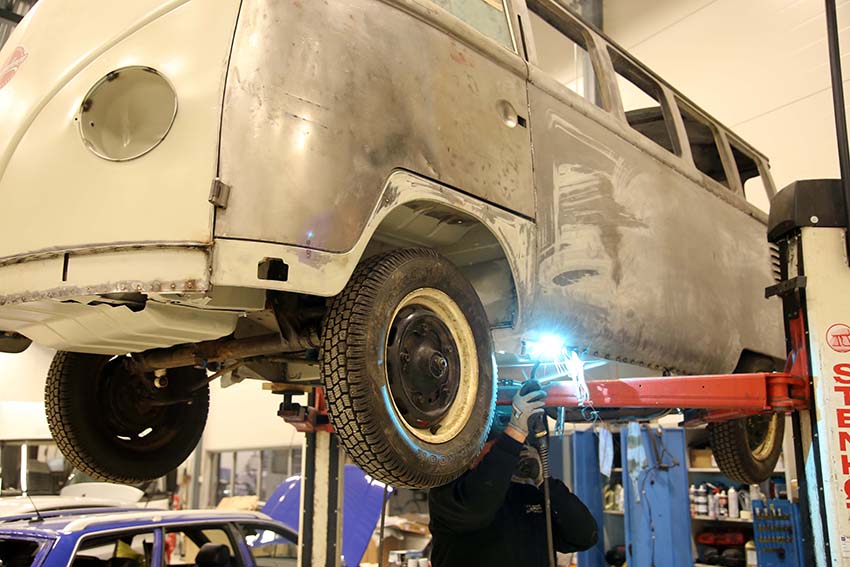 Sartor Biloppretting is a very skilled paint and bodyshop and it was a joy lending their space, tools and skilled craftsmen from. We are very grateful for all the help from Alexanders old sponsor. Another example of people tyhat go the extra mile to help realize this dream. We are happy to have Svein and Jon from Sartor Biloppretting on our team of volunteers.
When the bus is transported back in our garage we'll start the sanding down of welds, put seam sealer where necessary and give the cars underbody a layer of paint.
Samboen is one step closer to realisation.