Time flies.
We have just put Easter behind us and spring is just around the corner. It's been a while since we've updated samboen.com, but it's just a sign that it has been very busy for Project Samboen.
The month of March has been amazing in terms of the work effort that has been put on the bus. People have been busy working every day and major tasks on the list have been checked off. We can really start to see an end of the madness.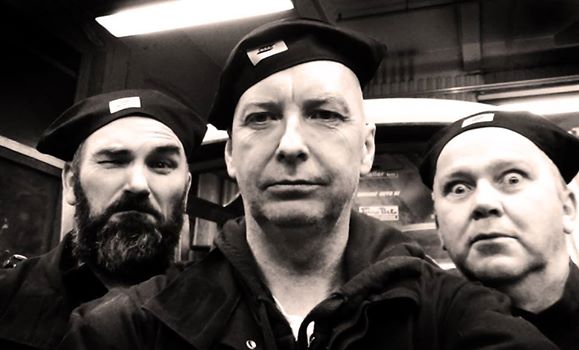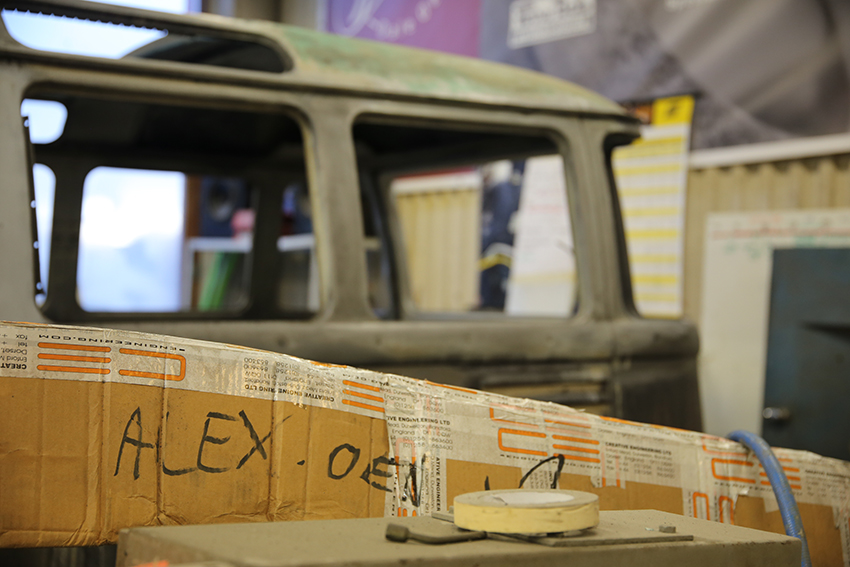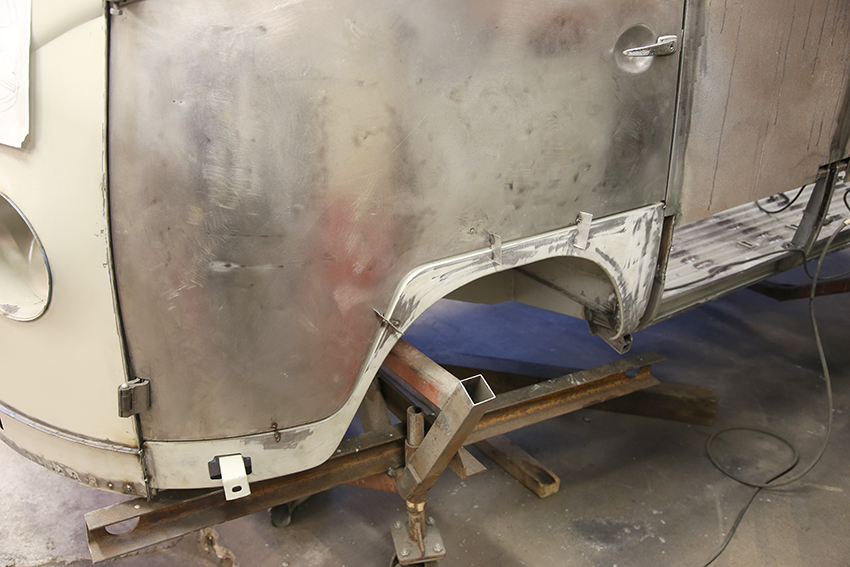 We have also started orders for new parts.
There are many forms of voluntary work in this project. While efforts are being made daily on the bus, there are also efforts to bring in money so that we can complete this project. We sell T-shirts regularly and March was a very good month for shirt sales. Packing shirts and trips to the post office has almost become a daily routine. It is very nice to send shirts to places we have not even heard of before. This project has touched many people and a few days ago we sent many shirts to both Sweden and Germany.
3300 followers on Facebook says a lot about the commitment. This is more than we had dreamed about from the start, but it has been a crucial factor in spreading the message about the great support we get from our sponsors and to sell our T-shirts.
Before Easter, we were allowed to have a stand at the local mall Sartor Senter.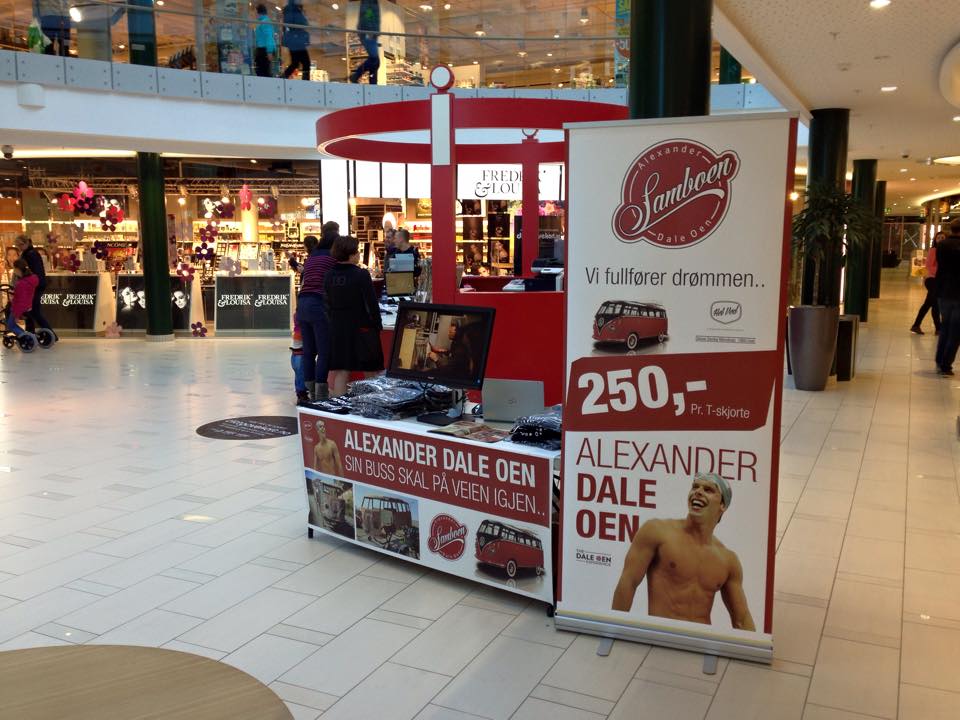 Here we got to talk about the project and there were many acquaintances of Alex and family who came over and talked to us. There was nothing but nice words to get from them and I'm sure they look forward to seeing the bus finished.
We also had a visit from Sartor Biloppretting before Easter and they helped us with shrinkage of steel on the corner behind the bus and adjusting doors.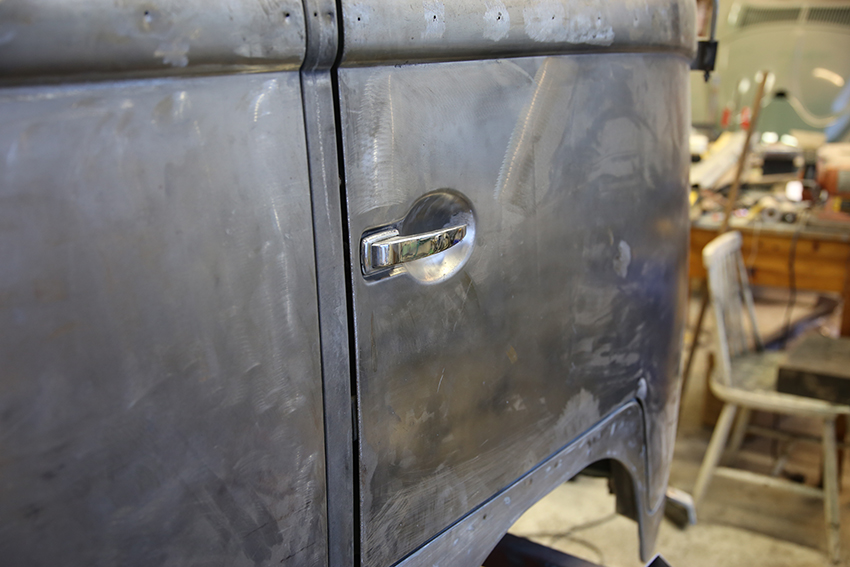 Very clever people whom we were very impressed by. There are still real craftsmen and not just parts changers left. Sartor Biloppretting has promised us more body support and control of the car in jig in about 14 days. We do this to be absolutely sure that everything is 100%.
We've attached a drawing illustrating what has been done to the body parts on the bus. And this is only the outer panel. All of the chassis is also new. It has become almost a new bus..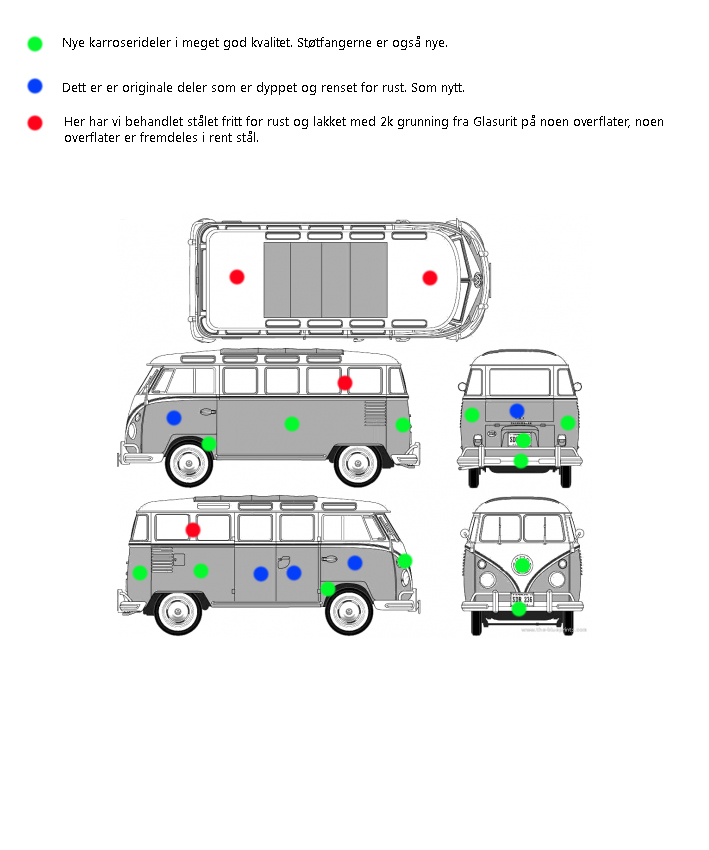 Two pictures show how the bus looked when it was collected in the docks arriving from the US. Alex was travelling with the swim team and his father Ingolf and brother Robin collected the bus. Nice pictures to have.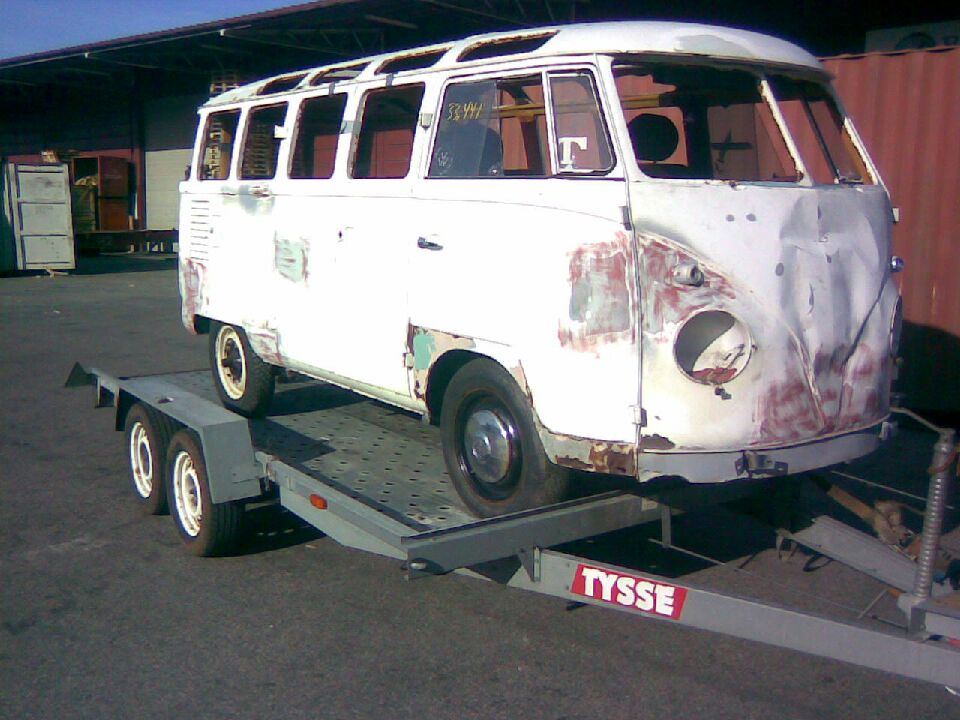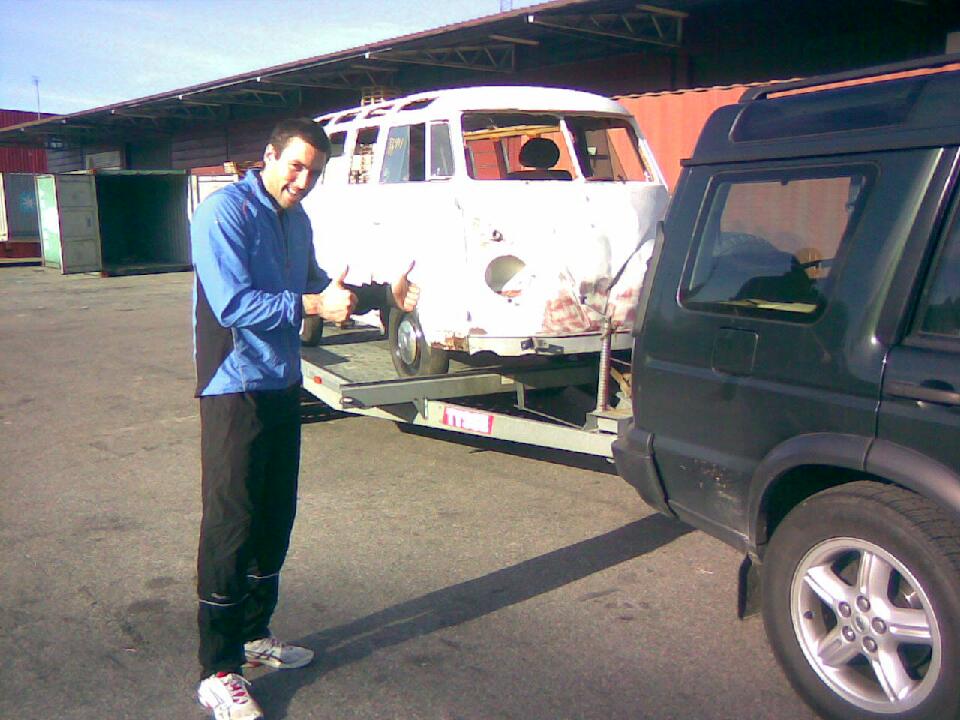 There have been heroic efforts in the garage the last few months and it also shows on the bus now it's becoming more and more HEL VED.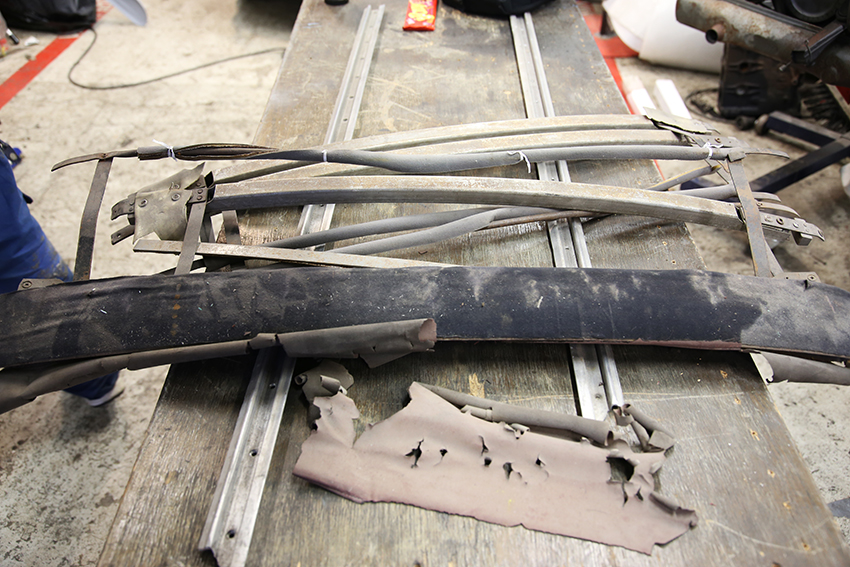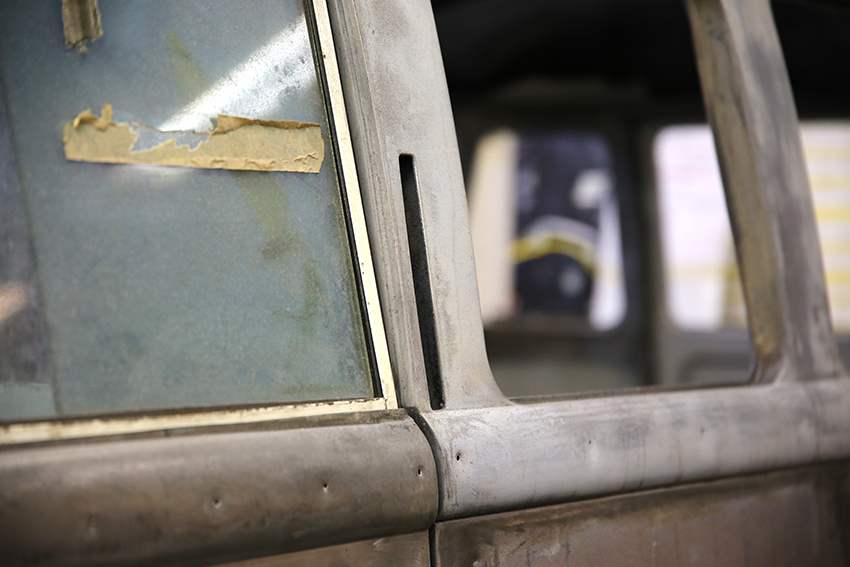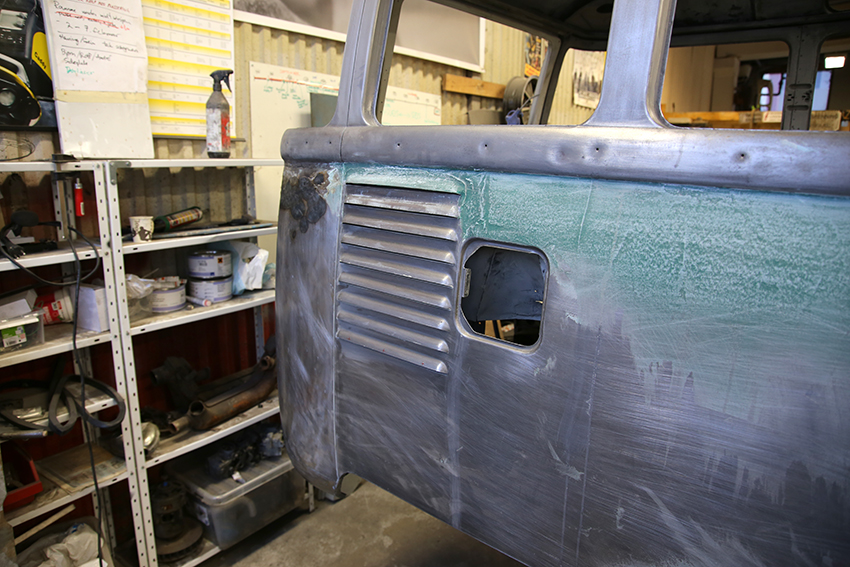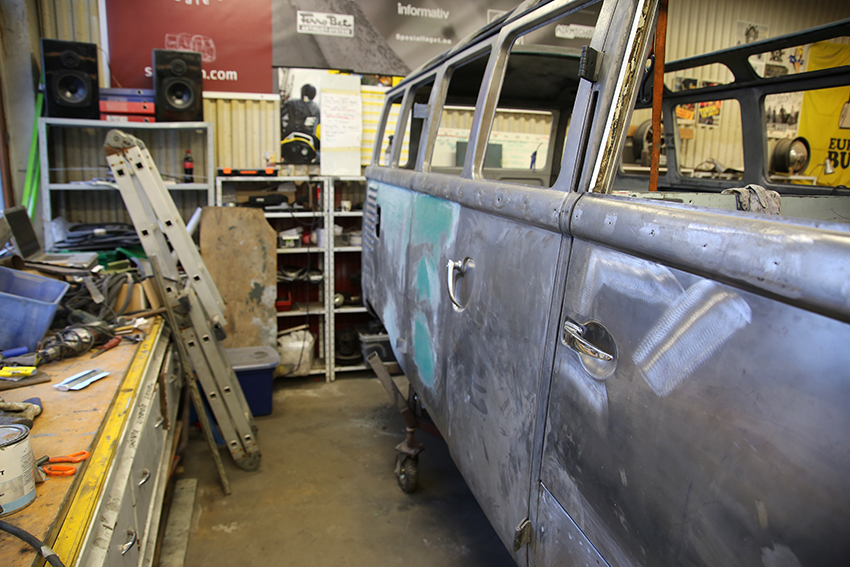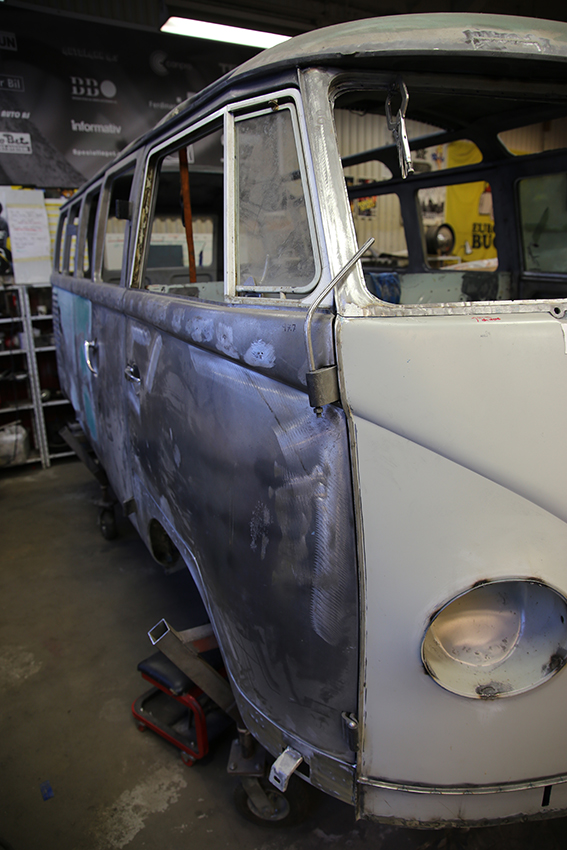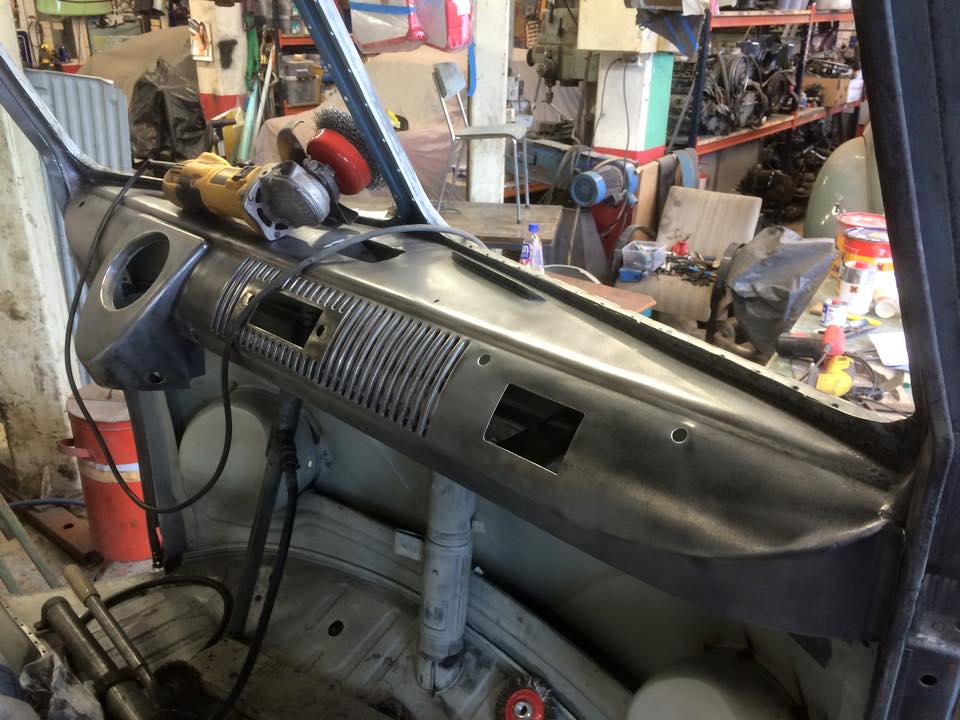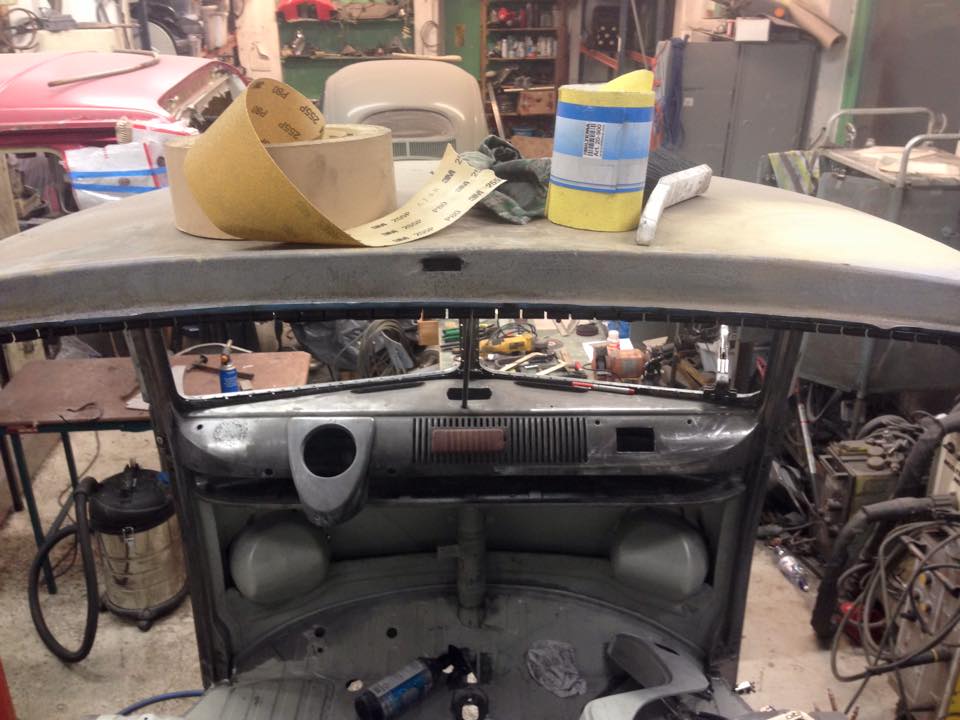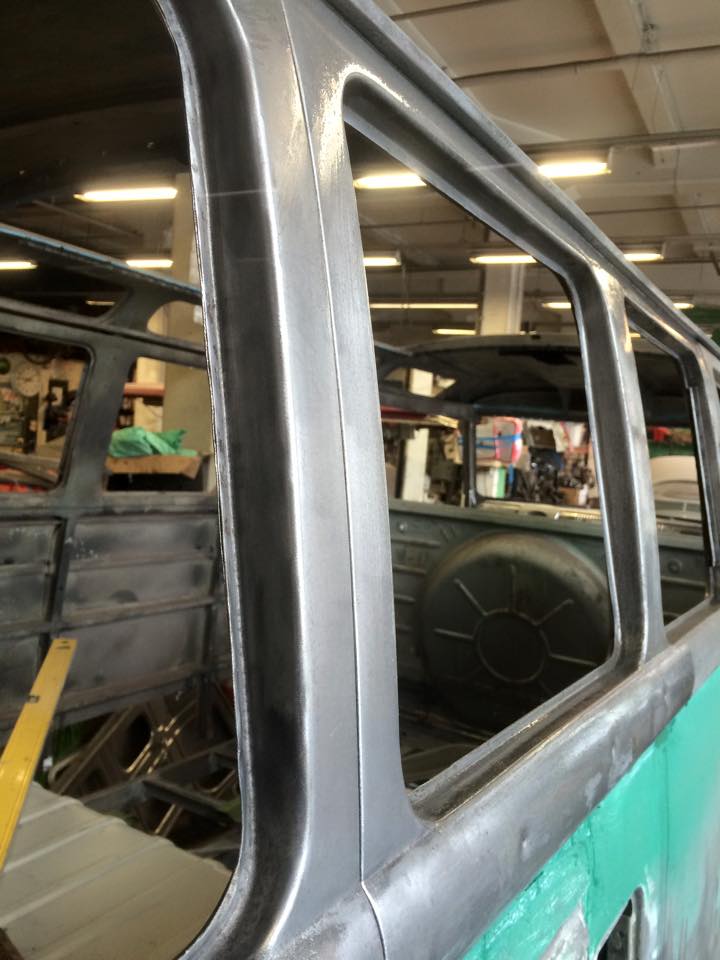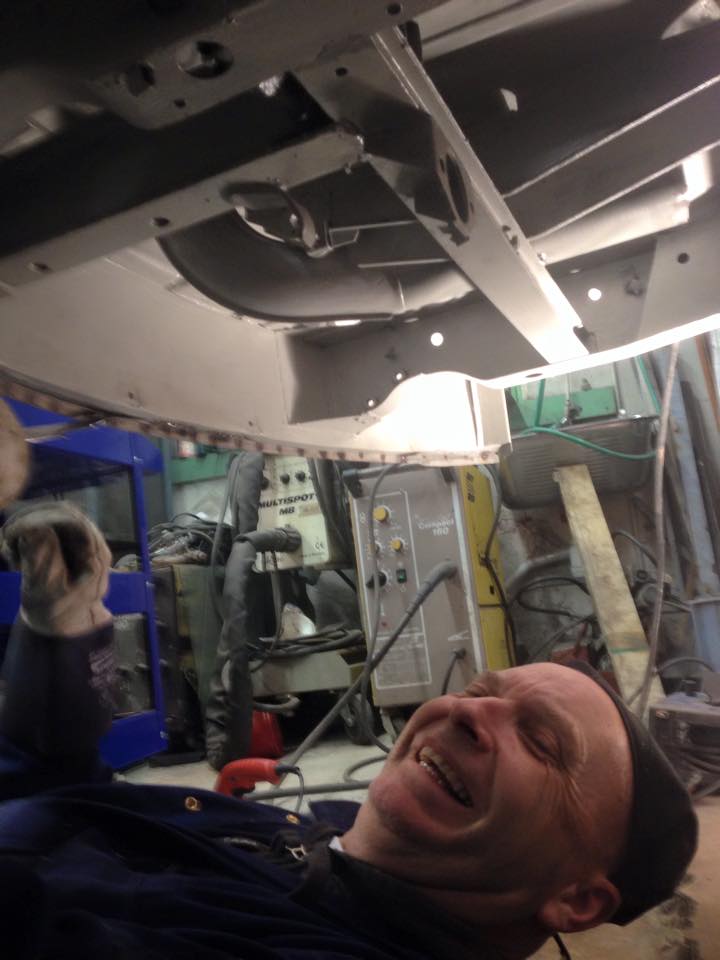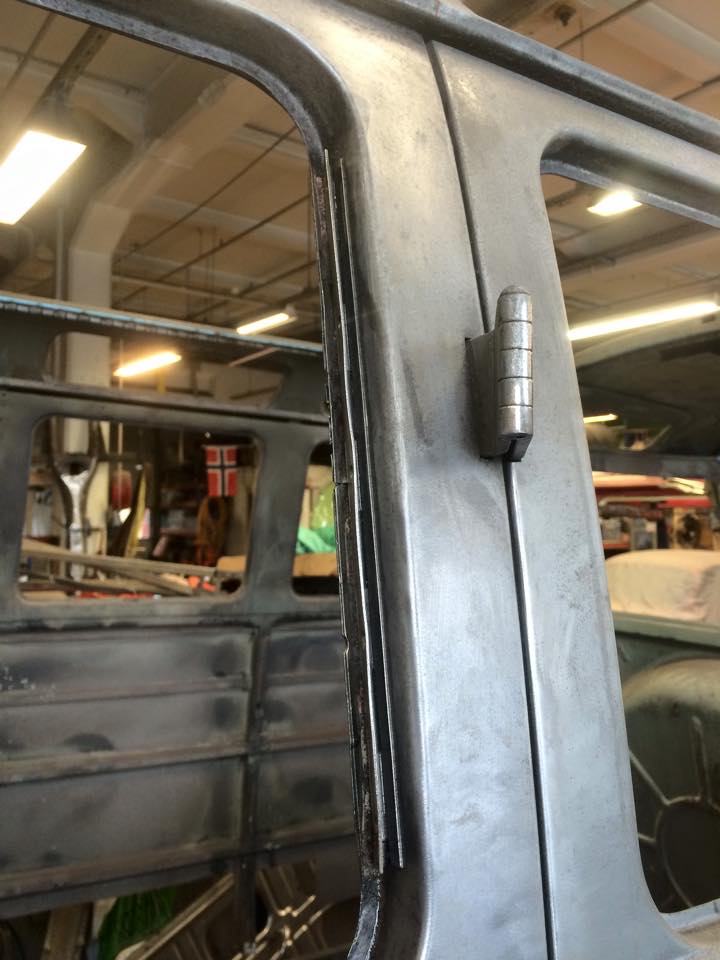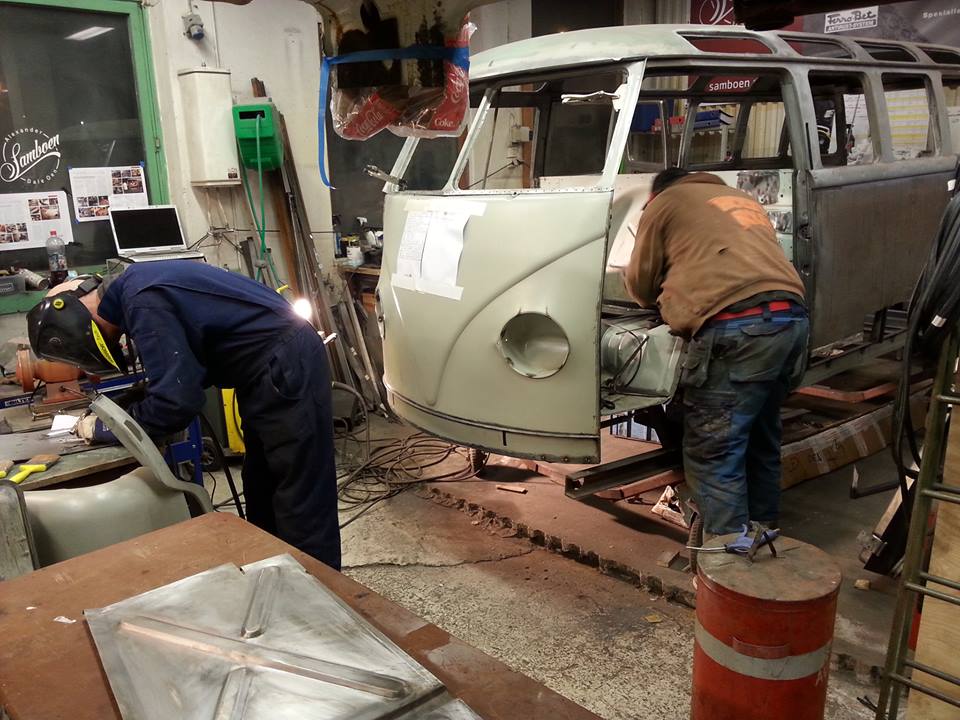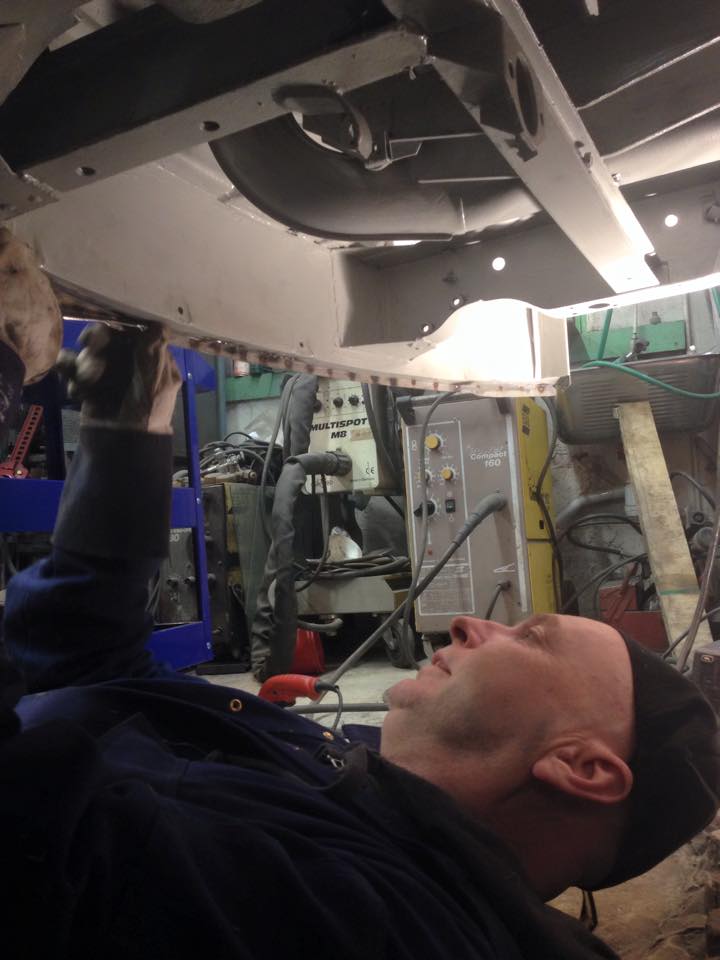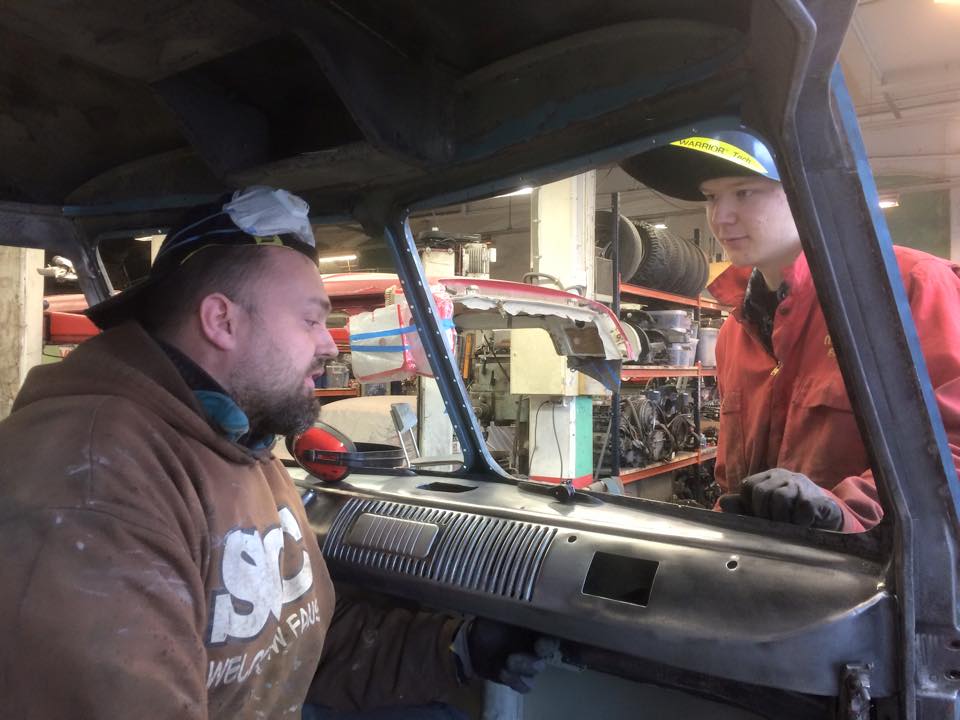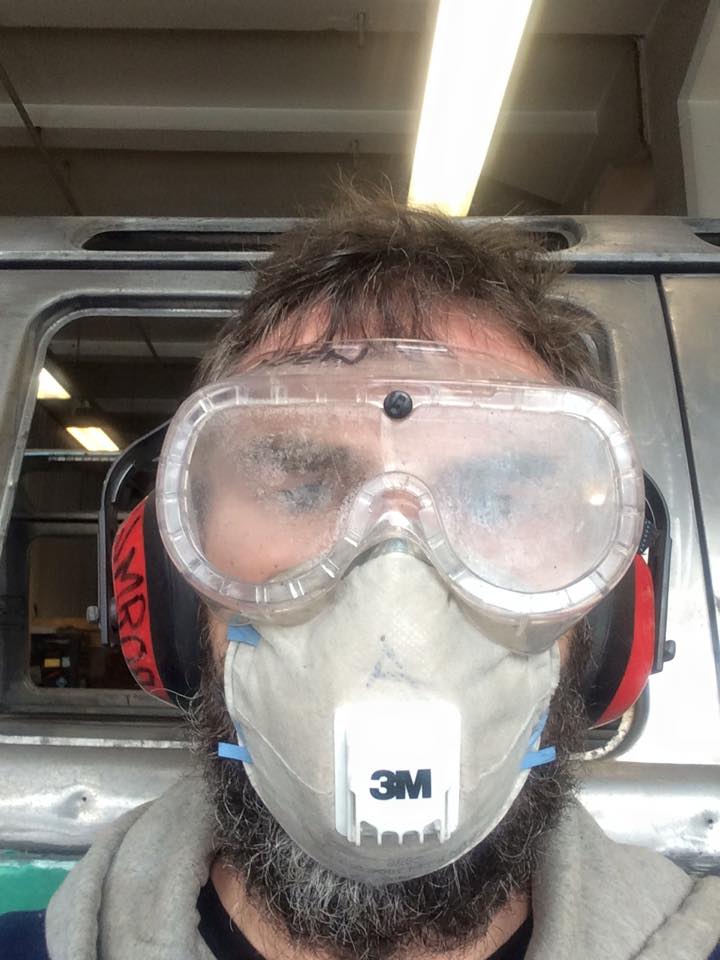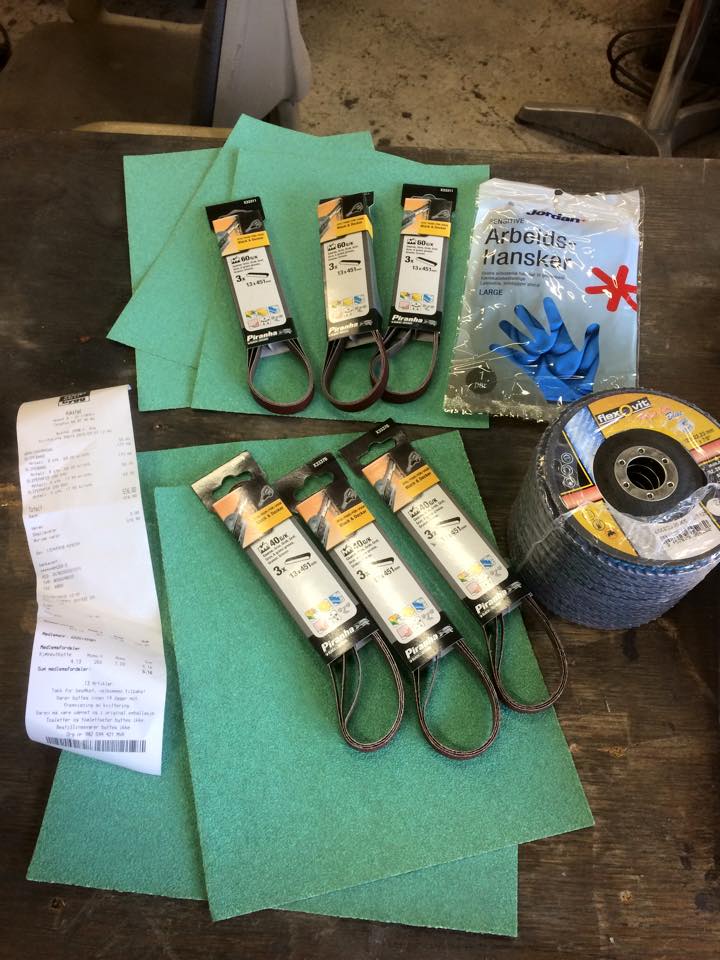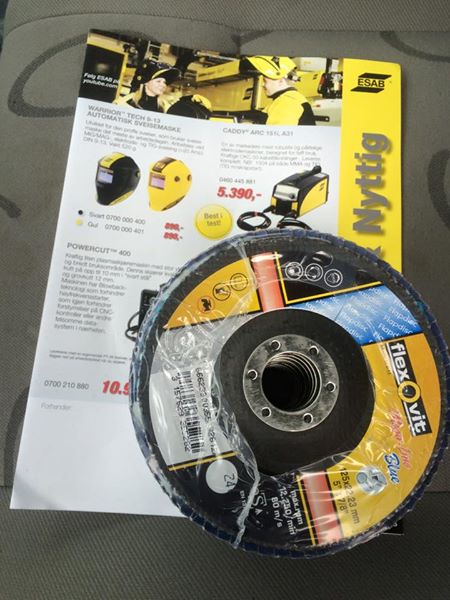 We want to thank Eiendommegler1 and Miljøconsult who wanted to sponsor us now that we are on the last straight. This is greatly appreciated and it inspires us very much to get this support.
Parts hunting continues and we now have lots of boxes with new parts on the way from the United States. It will be interesting to see whether we can work in enough money as quickly as the bills come in. We are quite selective about which parts we order first to avoid running out of money.
Follow us further and give us a tip if you know about voluntary work and potential sponsors.